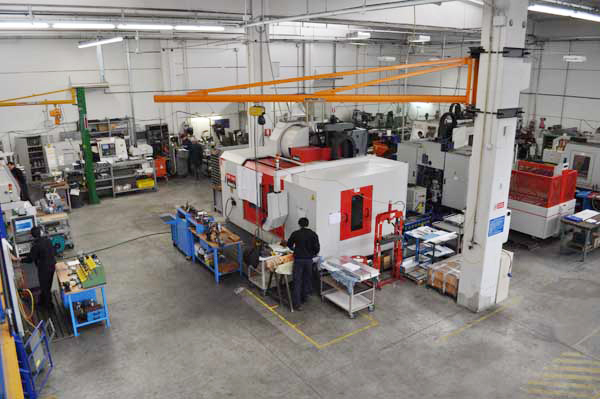 OMS Divisionwas founded in 2012 as a SIPLA internal division.
We decided to found an autonomous division in order to better monitor the production process at every stage: order management, mechanical machining, assembly and testing.
OMS Division is highly organized, like a well-respected modern company in precision machining sector should be: sales department is able to estimate costs, instead time and motion department, in addition to helping sales managers to give estimation costs, also deals with the order launch. The CAD/CAM department deals with the programming of CNC machines. Our Project Management Software helps every company of the group, and it is used at different stages like, for example, in work cycle management with barcodes, which allows to monitor the progress of works at any time. So, as a result, the company has an internal structure which can satisfy market's requests in a competitive and accurate way like a leading company in precision machining sector, but it has also the advantage of using all the services that the Group offers.
At all times OMS Division can satisfy SIPLA production requirements, with regard to machinery supply, but it can also offer mechanical parts to the market.

milling operations 3,4 or 5 axis, traditional and CNC

Traditional and CNC turning department
Air- conditioned metrology lab equipped for quality and dimensional controls


CAD/CAM programming CNC machines